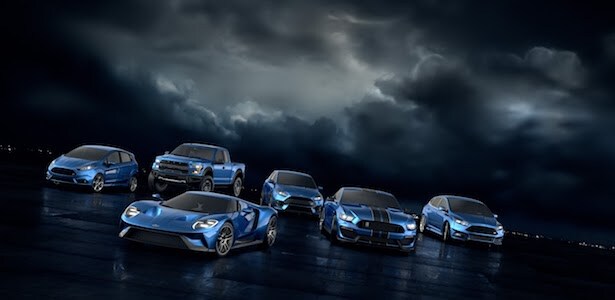 In 1903, Ford Motor Company was incorporated, and a lot has happened since then. While many things have changed, Ford has managed to stay the same. Still the innovative and reliable company everyone knows and loves, Ford has grown into this icon, receiving many awards over the years. There are many things for Clarksville area shoppers to love about Ford models, but one of the most important is how diverse the selection is. From the Ford Focus to the Ford F-150, all types of shoppers can find what they are looking for.
At Apple Ford Lincoln, we work hard to ensure our shoppers get behind the car of their dreams, As previously mentioned, we offer an array of vehicles that appeal to families, commuters, muscle car lovers, and hard workers. That is why Ford is so special. In 2014, the Ford Mustang celebrated its 50th anniversary, which was a very impressive milestone. Not many vehicles make it 50 years, let alone continue to be a popular choice among drivers for all those years.
Plenty of Options For Ford Shoppers Near Clarksville
For those families who need space for both their precious passengers and cargo, Ford can help with that as well. Clarksville area Ford Explorer drivers can count on the spacious seating up to seven to get the whole family to wherever they need to be. With all of the seats up, this SUV receives a maximum of 21-cu-ft of cargo space, receiving a generous amount of seating and seating capacity. With the third-row seats down, drivers receive 43.8-cu-ft of total storage.
Whether shopping for an SUV, sedan, heavy-duty truck, and then some, Ford makes it. This company has been around for over a hundred years, which should speak volumes. From the Model T all the way to these new and beautifully crafted models, Ford is always thinking of ways to make their customers happy, which makes our job a whole lot easier.
To learn more about Ford vehicles and how we can get you behind your favorite, be sure to contact Apple Ford Lincoln by calling us at (866) 841-9642.