Ford Driving Skills Celebrates Its 15th Anniversary
Mar 19, 2018 - 1 minute read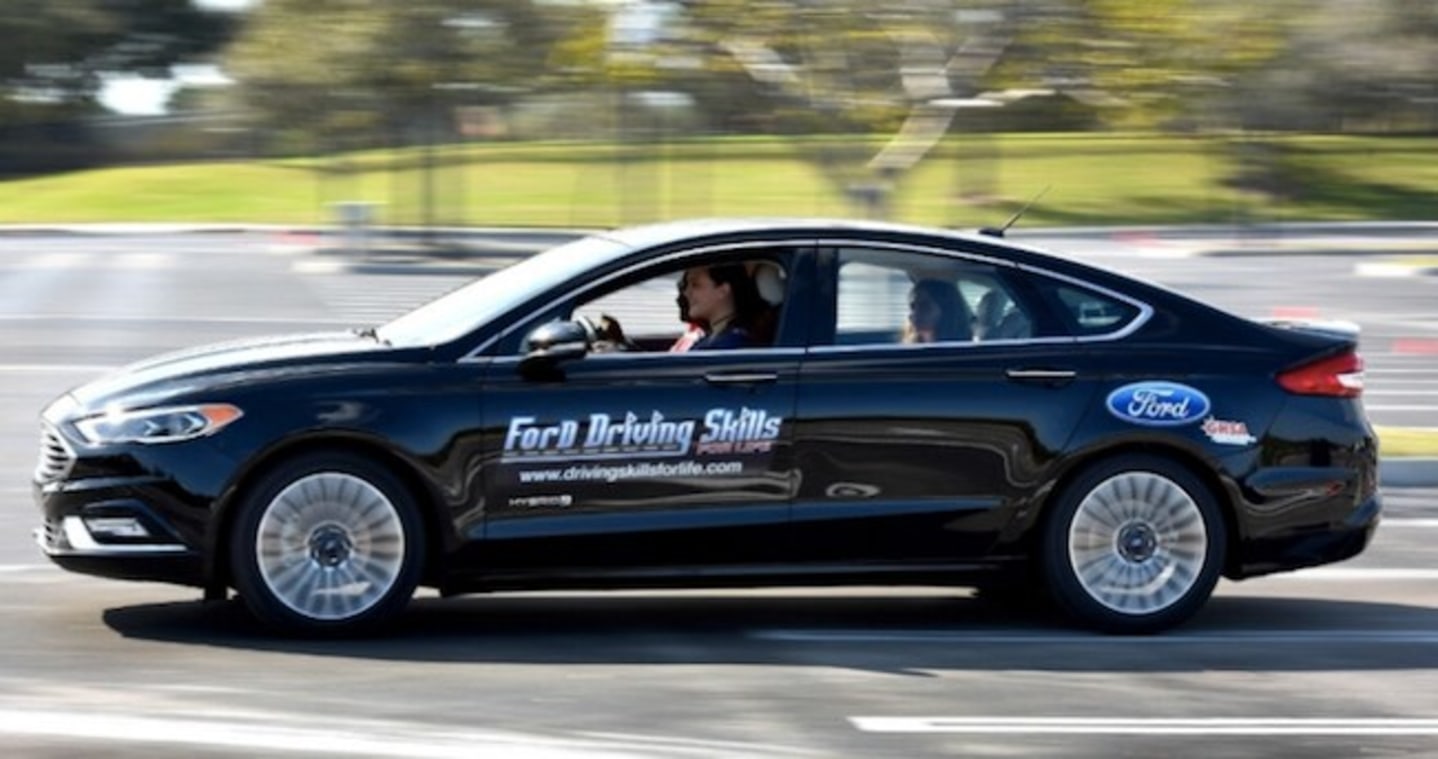 Explaining Ford Driving Skills For Life To Baltimore Area Drivers
Ford Driving Skills For Life--in short--is a FREE hands-on driving skills program that pairs a newly licensed driver with a professional driving instructor; the new driver is taught the fundamental skills required to avoid accidents and distracted driving. As the program builds momentum, top-of-the-line technological innovations are continually incorporated. To kick off the 15th anniversary, Ford is introducing new virtual reality tools!
New Ford Technologies For 2018
Of the several virtual reality tools Ford is introducing this year, the most pivotal include Distracted Driving Technology (students wear goggles that imitate everyday driving distractions: texts, navigation systems, passenger conversation, etc), the new Hangover Suit, and a program that teaches new drivers to maneuver through roundabouts. Reaching more than 5,500 students, the tour will include 60 hands-on sessions designed to teach students critical driving skills; from vehicle handling and hazard recognition to speed and space management, the program is in place to provide drivers with the confidence they need to feel safe behind the wheel.
This year, the program will expand to include Cambodia, the Czech Republic, and Morocco. Furthermore, women in Saudi Arabia will receive training for the first time! Ford Driving Skills For Life is here to teach driving to those who cannot easily access the training themselves. In America, Ford's tour will reach Arizona, California, Louisiana, Massachusetts, Michigan, Tennessee, Texas, and Virginia.
At Apple Ford Lincoln near Baltimore, we are proud to represent a brand dedicated to such an altruistic and important cause. Selling brand new Fords is a pleasure; however, providing such pivotal training is a privilege.
If you have any questions about Ford Driving Skills For Life, feel free to contact our Ford dealernear Baltimore at (866) 841-9642.